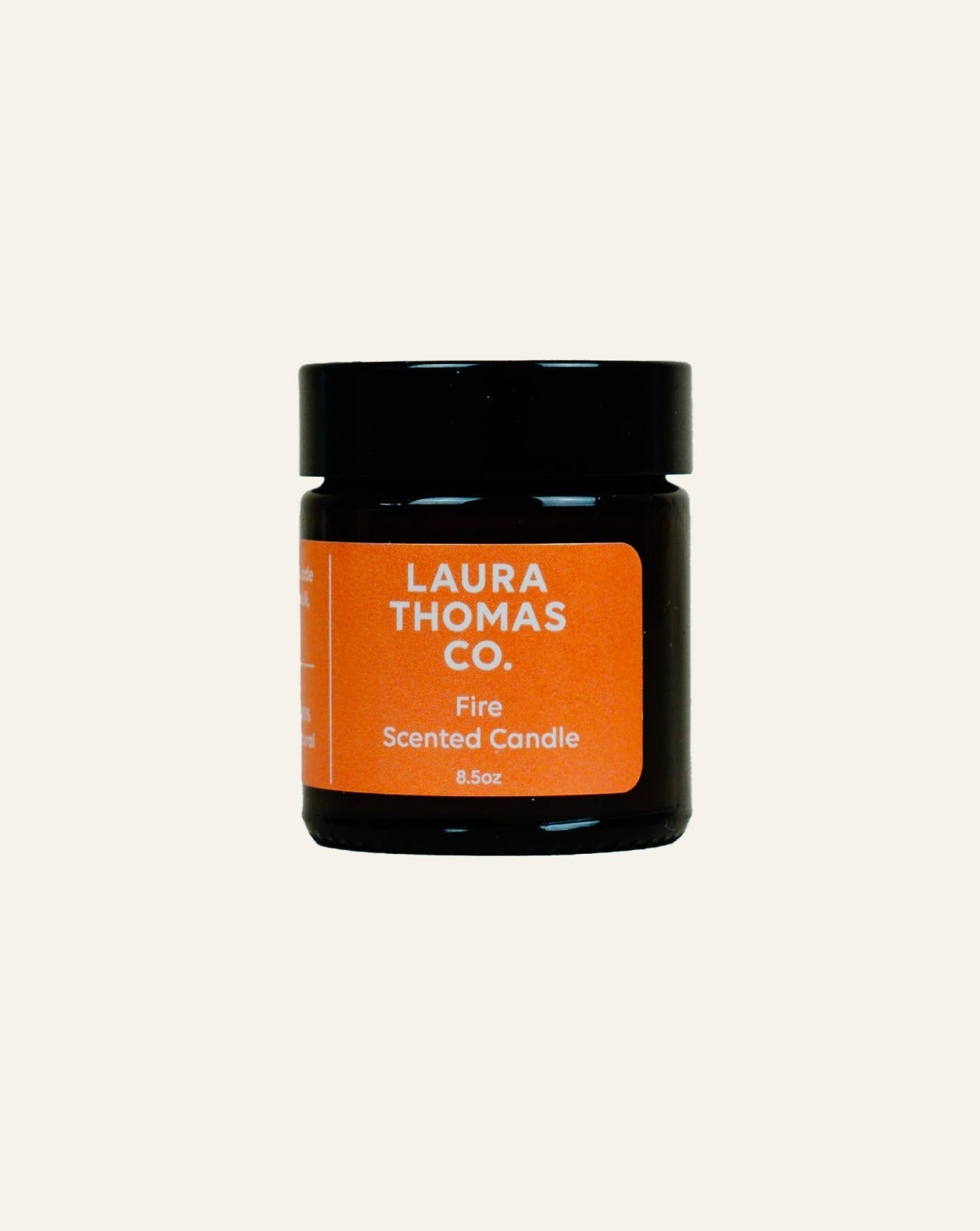 Laura Thomas Mini Fire Candle
Sale price
$9.00
Regular price
This LTCO mini Fire Candle is a truly unique scent crafted with notes of wood, oak, sweet grasses and a hint of citrus and floral.
The blend has top notes of Cedar, Patchouli, Oak and Moss with middle notes of Palmarosa and Pine and a base notes of Bergamot capturing the essence of a traditional welcoming fire.
A delicate scent combination that wraps you in that primal feeling of comfort, worth, and security.
Made with 100% pure soy wax, oils and a textile grade cotton wick
We aim to dispatch orders within 3 working days.
Shippings Times
UK
2-4 working days
US and Canada
15-30 working days
Australia
15-30 working days
Europe
15-30 working days
Rest of world
15-30 working days
We ship the magazine worldwide from Scotland within 1-3 working days: delivery times vary based on location. 
Laura Thomas Mini Fire Candle
Sale price
$9.00
Regular price
About Laura Thomas
Laura Thomas Co is a Scottish home and body fragrance company committed to a chemical-free and sustainable lifestyle. Inspired by the benefits of living naturally, it began with a lavender candle designed to enhance sleep. The company has since expanded to offer an array of plant-based home essentials, textiles, and soaps. Laura Thomas Co prioritises natural scents and ingredients to infuse your home and self with sophistication and well-being. Their commitment to plastic-free and refillable packaging reflects a dedication to reducing environmental impact. All products are crafted locally in Scotland, embodying simplicity and chemical-free living.