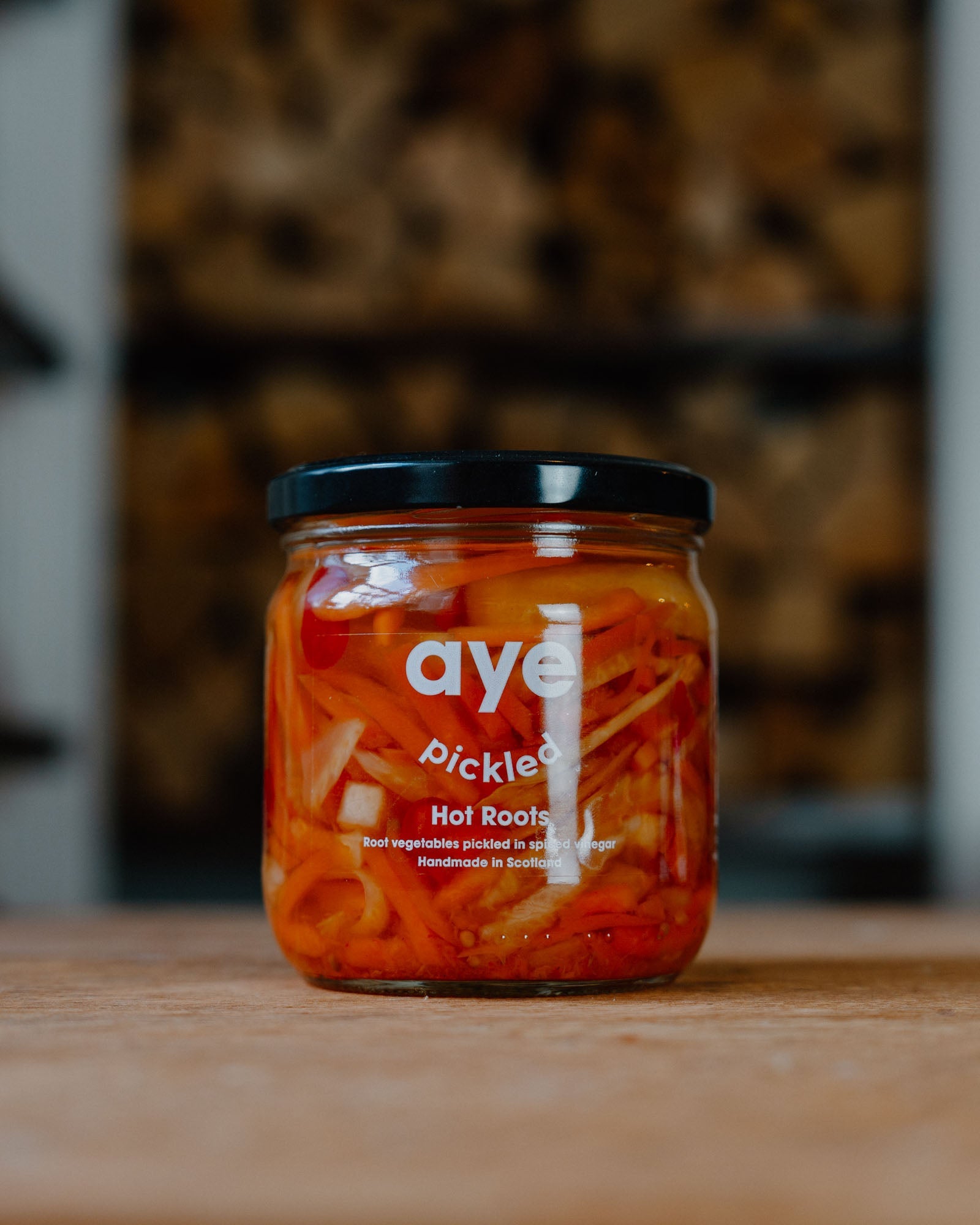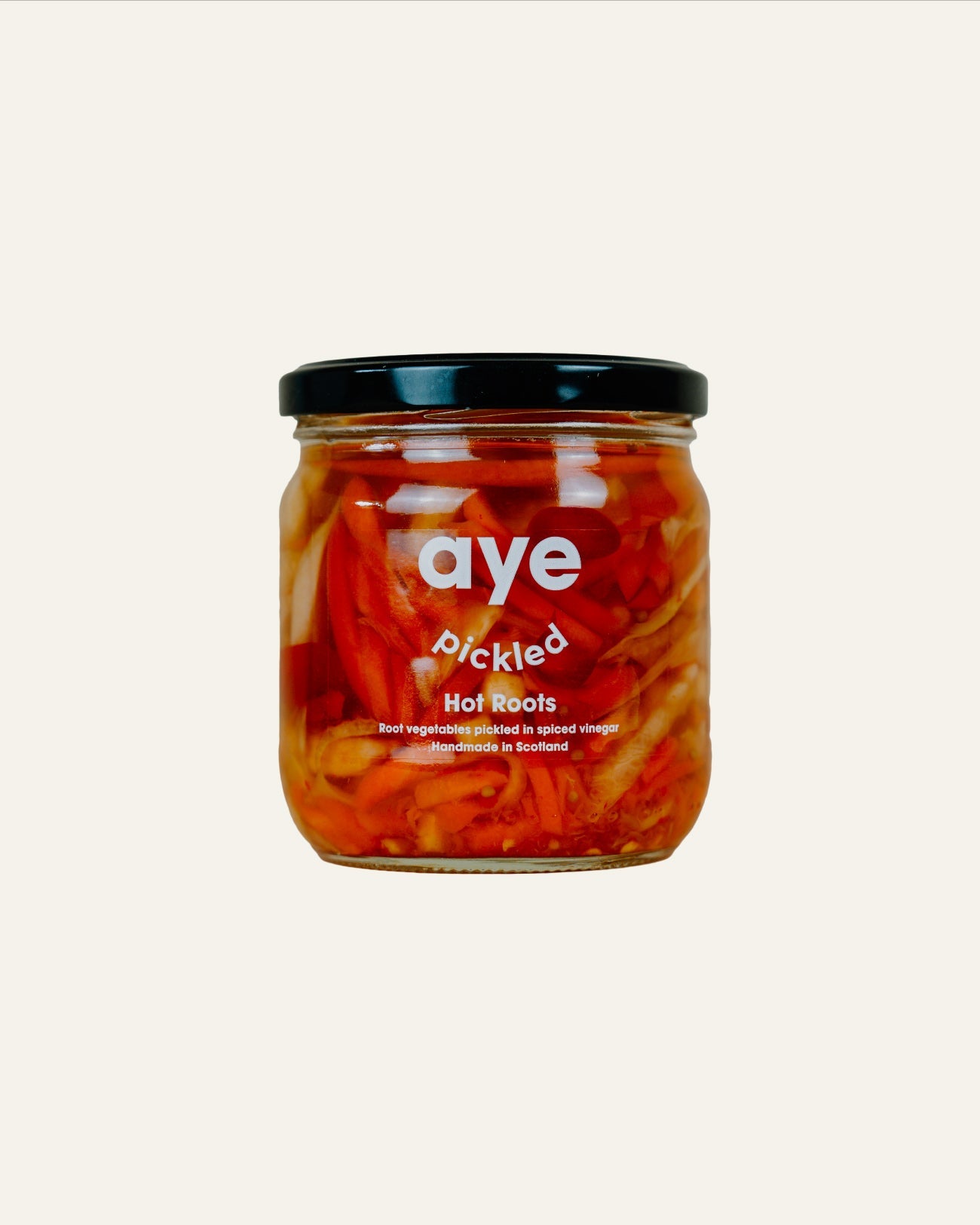 Sale price
$9.00
Regular price
These root veggies have had a magical makeover! They're sweet, crunchy and hot, but not hot-hot. They are perfectly suited to Vietnamese Banh Mi but are also great served with steamed rice, grilled meat, or in a salad.
Part of the Aye Pickled range of pickles and ferments, these make a wonderful addition to charcuterie plates, graze tables and cheese platters. Handmade in Scotland.

Ingredients: Vinegar, Carrots, Mooli, Sugar, Fennel, Red Chilli, Salt, Yellow Mustard Seeds, Coriander Seeds, Black Peppercorns.
We aim to dispatch orders within 3 working days.
Shippings Times
UK
2-4 working days
US and Canada
15-30 working days
Australia
15-30 working days
Europe
15-30 working days
Rest of world
15-30 working days
We ship worldwide from Scotland within 1-3 working days: delivery times vary based on location. 
Aye Pickled Hot Roots
Sale price
$9.00
Regular price
About Aye Pickled
Aye Pickled is a family-owned business located in Edinburgh. They specialise in crafting gourmet pickles and live cultured ferments with a passion for these tangy, crunchy, fizzy, sweet, sharp, and sour flavours. The team had always held a deep appreciation for pickled and fermented foods but struggled to find local options that matched their cravings. That's when they decided to take matters into their own hands and began producing their own creations. Using traditional methods and a hands-on approach, they have developed an award-winning range that is known for its vibrancy, boldness, and innovation.