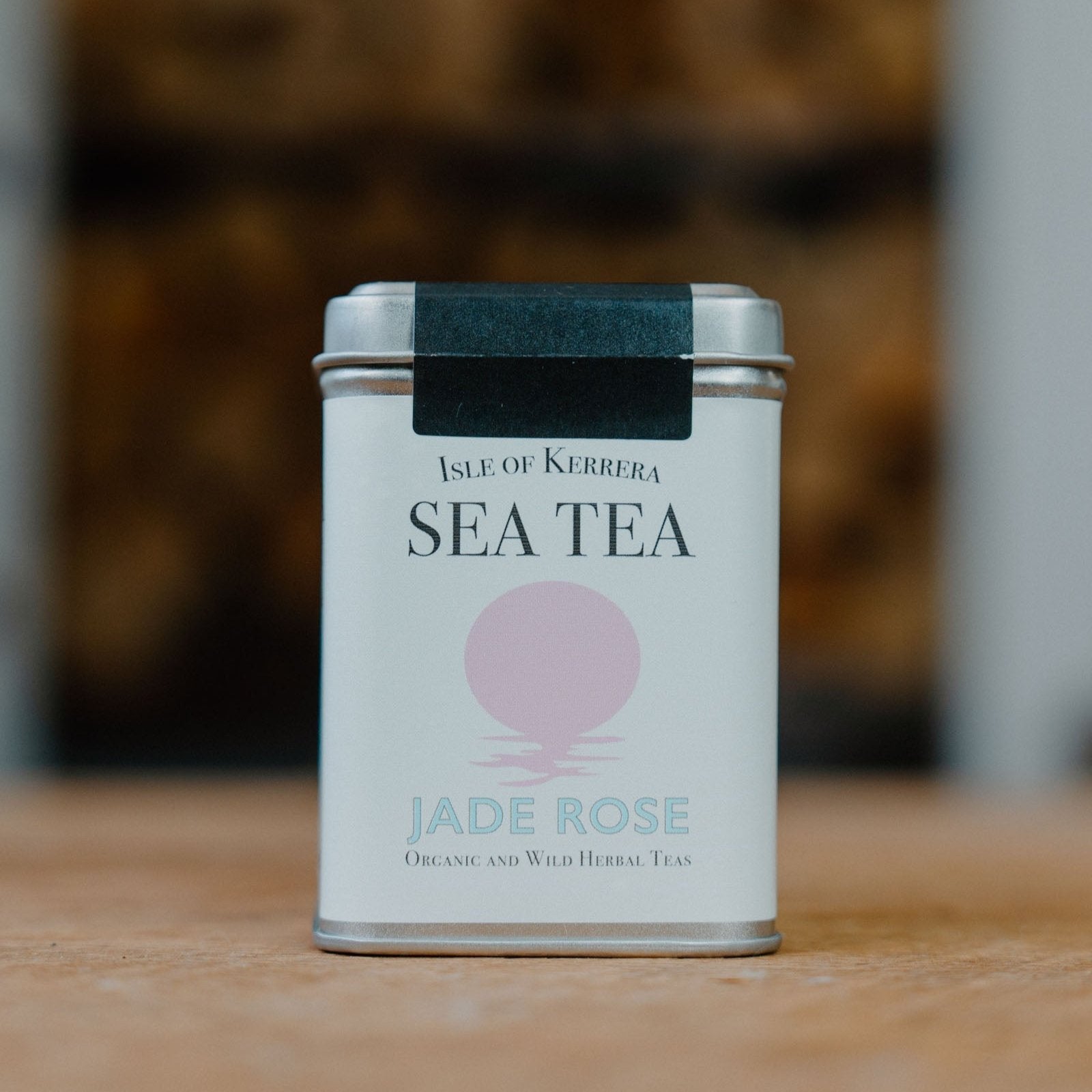 Sale price
$11.00
Regular price
Experience the unique blend of Pin Ho Jade green tea infused with delicate rose buds, soothing dulce seaweed, and revitalising nettle harvested from the Isle of Kerrera. 
Sea Tea's harmonious combination offers an unforgettable flavour that's both refreshing and invigorating, making it the perfect choice for tea lovers seeking a unique and delightful taste.
30g loose leaf tea
Ingredients: Pin Ho Jade Green Tea, rose buds, wild rose, nettle, dulce seaweed
We aim to dispatch orders within 3 working days.
Shippings Times
UK
2-4 working days
US and Canada
15-30 working days
Australia
15-30 working days
Europe
15-30 working days
Rest of world
15-30 working days
We ship the magazine worldwide from Scotland within 1-3 working days: delivery times vary based on location. 
Jade Rose Sea Tea
Sale price
$11.00
Regular price
About Sea Tea
Producing a taste of Kerrera's natural beauty, Sea Tea is a small-batch herbal tea company founded by Rowan in 2019. With her horticulture expertise and a deep connection to the idyllic island of Kerrera, off the coast of Oban, she crafts organic herbal tisanes and loose-leaf teas. These blends are a fusion of homegrown, foraged, and organically sourced botanicals, often with a touch of locally harvested dulce seaweed. The result is a collection of unique, flavourful herbal infusions, lovingly made in the family farm on Kerrera, capturing the essence of this scenic West Coast Scottish island.